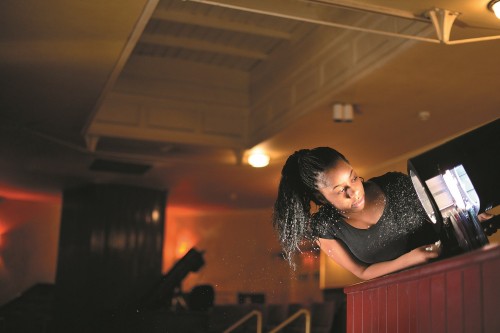 We regularly host university placements in both our venues and offices, across a wide range of departments. Yes, we host theatre students, but there's also plenty of opportunities in our other teams ranging from finance to Food & Beverage.
You're able to contact us speculatively about a placement through this website; take a look at our vacancies to submit your proposal. We recommend you apply as early as possible; we often receive more applications than we can accommodate as almost all of our venues and offices are in university towns and cities.
Recent placements we have been able to host include:
Hospitality Management and Arts Management placements with our Customer Experience teams
Events Management with our Food & Beverage team
Business & Finance placements with our Finance team
An MBA placement with Business Development
Arts & Education with our Creative Learning teams
Technical theatre students with our Tech teams
Creative Producing with our Production team
You're welcome to submit a proposal for a placement in any of our departments or venues. When we receive your application our HR team will contact the team to find out if they are able to host a student during that time; please note not all teams are able to host a student all year round.
We also host placements from some partner universities, including Emerson College in Boston and the University of North Carolina, during which students work with us part time whilst studying in London.
Typically placements will last between 80 and 400 hours, usually in the Autumn or Summer. We are also able to host year-long placements in some cases, which will be advertised as a separate vacancy.