Every ticket sold means the start of a customer's journey with us. Our Box Office teams are there right from the very beginning, to help each patron tailor make their booking.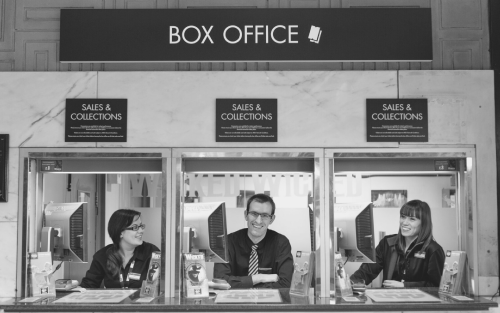 The live theatre experience begins when our patrons start to think about coming to a show. The journey begins and our Box Office teams have the exciting task of ensuring each customer has the best experience even before they come to see the performance.
Our box office teams are all about selecting the perfect tickets for every customer. And yes, this is more than just finding the customer some seats. It includes informing customers about the exciting shows that are coming to the venue, seeking the seats that matches a customer's access needs and telling customers about our VIP package options that will elevate their night out.
We can match the tickets to the best performance date, seat, price, package option and access need. We can help make their next birthday celebration, educational visit or family trip out the most enjoyable time possible.