We welcome around ten million people through our doors each year, and making sure every single person has an incredible experience is our goal. We make our guests feel welcome from the moment they arrive, exceeding expectations to create that extra-special theatre experience they will remember forever.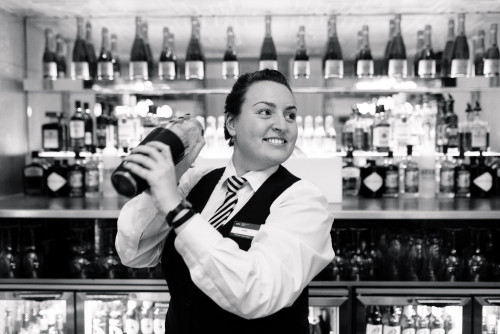 Customer Experience is the largest part of our ATG family, with front of house teams ranging from 20 to 150 in each of our venues. Our goal is simple: ensure each customer can't wait for their next visit. The show is essential, of course, but we believe the rest of the event is just as important and will make or break our guests' experience.
We combine passion for customer service with positive selling techniques in order to enhance that experience, whether it's providing the best refreshments or helping guests find their seats. We work closely with the Food & Beverage team to deliver innovative concepts such as 'Delivered at Seat', our to-your-seat delivery service, and the luxury experience of our bars and exclusive lounges.