For us, theatre is more than the show. We take great care in the whole experience, making every theatre visit a bespoke night out with wonderful dining experiences, special VIP packages and innovative bar services.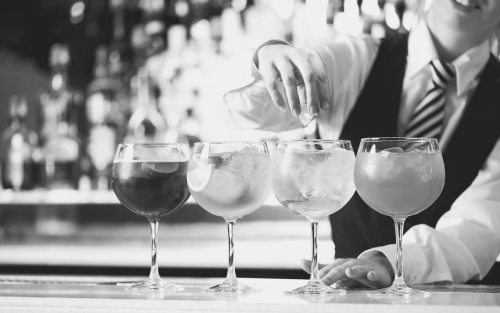 How do you make an already great experience truly excellent? Our Food and Beverage team constantly improve our offer and drive our ancillary sales by devising innovative new concepts, finding excellent products and upgrading service standards.
The central F&B team in London sets the standards and supports Customer Experience teams throughout the business to deliver them. Analysing customer needs is our priority, to help refine our offer and enhance the theatregoing experience.
We lead the industry in constantly innovating and improving our service. Our delivered at seat service reduces the need to queue pre show or during the interval, our lounges enable customers to upgrade their experience in our exclusive spaces, and our new in-house food concepts such as Pizza al Teatro & Dillon's Dogs allow guests to have a full dining experience pre show. In addition to this, our corporate hospitality team develop bespoke, premium experiences that enable guests to have a completely unique experience at our venues. The needs of the customer drive all our decisions, which in turn drives the financial success of the business.