Theatre is about people! Our business is driven by passionate, ambitious people who care enormously about what they do and regularly go the extra mile. Our HR team are here to support and develop everyone to be the best they can be, no matter what role they play.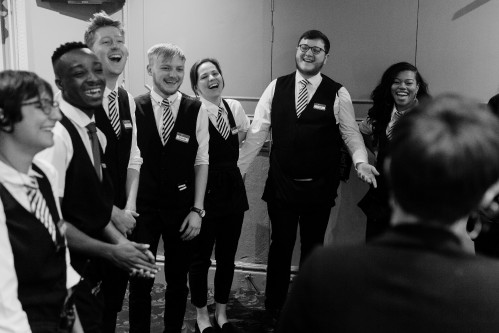 With over 3500 employees in the UK, Human Resources play a crucial role in our business, from recruitment and learning and development to benefits and making sure everyone gets paid! We strive to create a great working experience for everyone and to ensure the business runs smoothly with the right people to help it grow.
We select and support our people according to our company values. Our employees stand out in being ambitious, looking for smart solutions, working collaboratively and being genuinely passionate about their work.
Based in Woking, our team covers Payroll, HR Systems, Benefits, Employee Relations, Recruitment and Learning & Development.