Our audience's experience of live theatre starts with the marketing team. We want our audience to be engaged with our products from the moment a new show is announced, and for long after the curtain comes down.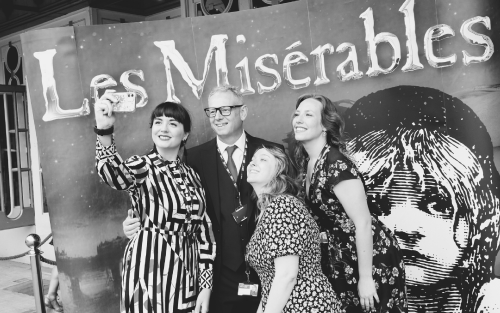 Bristol Hippodrome Marketing Team at their Les Misérables press night
Working behind the scenes to engage our diverse pool of theatre-goers, our marketing and communications specialists use a range of tools to create and deliver bespoke campaigns for our busy and varied programme. New digital techniques have pushed our boundaries to effectively reach new audiences members and we're continually looking for new ways to connect with our patrons.
Marketing roles at ATG include Marketing and Communications teams for each of our regional venues as well as Group-wide roles within sales, marketing, social, CRM and e-commerce.
No two days are the same in the marketing department, where one moment you could be busy working on an exciting social media plan and the next you're running a high profile, star studded event!