With 58 venues in the UK, US and Germany, we run more theatres than any other company worldwide. Ranging from century-old listed buildings to modern, multi-purpose venues, we're dedicated to bringing the best out of each one.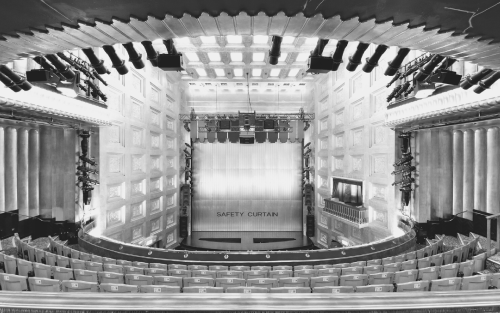 Seeing a show is a unique experience which we could not be more passionate about. To us, venue management means sharing this passion with staff, customers and the broader local community in order to lead the venue to reach and exceed its full potential.
Our venue managers are industry leaders in the commercial theatre sector who thrive on the responsibility of managing their business, including nurturing the venue team, driving the finances, taking care in quality control and legal compliance and capitalising on chances for business development and local partnerships. It's an entrepreneurial job; how can you make the most of the opportunities your theatre and your local area present?
ATG's portfolio of historic West End theatres includes the Apollo Victoria, Duke of York's, Fortune, Harold Pinter, Lyceum, Phoenix, Piccadilly, Playhouse, and Savoy, whilst across the UK, ATG has regional theatres in major cities such as Birmingham, Bristol, Edinburgh, Glasgow, Liverpool, Manchester, Milton Keynes and Sunderland.